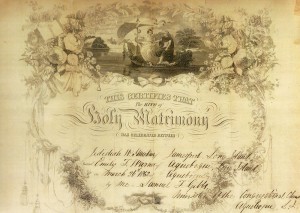 Jedediah Hawkins was born in Stony Brook in September 1837. At about 12 years of age he went to sea and was the master of a trading vessel at the age of 18. He and three of his older brothers and one sister moved east and settled in the Jamesport area. During the Civil War he was employed by the government and built his home in Jamesport in 1863. It was constructed in the popular Italianate style complete with ornate architectural features and a belvedere and was one of the finest residences on the North Fork.
Legends abound about the house. Some claim that Jedediah Hawkins was an abolitionist and the house was a stop on the Underground Railroad. Some claim that Jedediah was a gunrunner. Although there is no evidence to support these speculations, there are unexplained secret passages and trapdoors, which lend support to the stories. After the Civil War, he engaged in the fishing business out of Jamesport with his three brothers. He remained manager of this business through 1896. Afterwards he and his brothers retired and sold the business to the American Fisheries Company.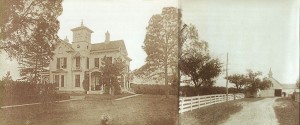 The house was occupied during the first half of the 20th century and then remained vacant and was boarded up in the 1980's. Over time the house fell further and further into decay until it was identified as a hazard and slated for demolition in 2004. The building was acquired just days before its scheduled demise and after two years of planning and construction to recreate the unique structural and architectural elements, the decrepit mansion was transformed into the Jedediah Hawkins Inn to be enjoyed by all. The Inn opened in September 2005 with a Decorator Showhouse, a fundraiser for Central Suffolk Hospital.
The property has been listed in the National Registry of Historical Places. In 2008, this exemplary renovation received the prestigious New York State Preservation Award honoring excellence in the protection and rejuvenation of New York's historic and cultural resources.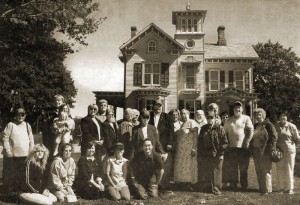 The descendants of Jedediah Hawkins from all over Long Island meet every year for a family reunion and on September 24, 2005 the 70th Annual Hawkins Family Reunion took place at the newly restored Jedediah Hawkins Inn. Every year since then, the reunion celebration has taken place at their venerable patriarch's magnificently restored home.