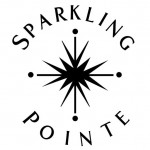 The Party starts at 9 pm
in our Dining rooms by the fireplace, with a 4 course dinner and Sparkling Pointe Wine pouring throughout the evening.
Move to our "cabaret" to swing and dance to the Trevor Davison Trio from 10 pm with more Sparkling Pointe and a midnight toast.
$125
Early seatings from 5:30 until 7:30 will have the same 4 course menu for $75 with a glass of Sparkling Pointe wine.
FIRST
"crab benedict" fried egg, hollandaise
steelhead caviar, foie gras blini, house cured gravlax, spiced crème fraiche
burrata pear, walnuts, arugula, white balsamic reduction
SECOND
lobster bisque poached lobster
beef carpaccio grana padano, arugula, crispy capers, truffle oil
heirloom beet salad lolla rosa, orange, goat feta, spiced almonds
seared foie gras tamarind gastrigue, micro cilantro
THIRD
porterhouse for 2, fries, béarnaise
butterflied branzino confit fingerlings, savoy cabbage, lemon beurre blanc
oyster mushroom risotto, salsify, truffle oil, micro basil
pork schnitzel braised red cabbage, spaetzle, shallot, whole grain mustard sauce
FOURTH
sweet potato & pecan short bread
chocolate bar almonds, caramel and brandied cherries
raspberry & almond tart
crème brulee crystalized ginger